After 20 years of faithful service, our old ISDN telephony system (PBX) were overdue and ready to be replaced.

Working in a company where everyone have some customers who only they are servicing, we were taking each others calls, just to pass it through to the right person.
On top of that, people were getting confused when they called DanNotes (a Danish usergroup we run), and the person in the phone said "Semaphor".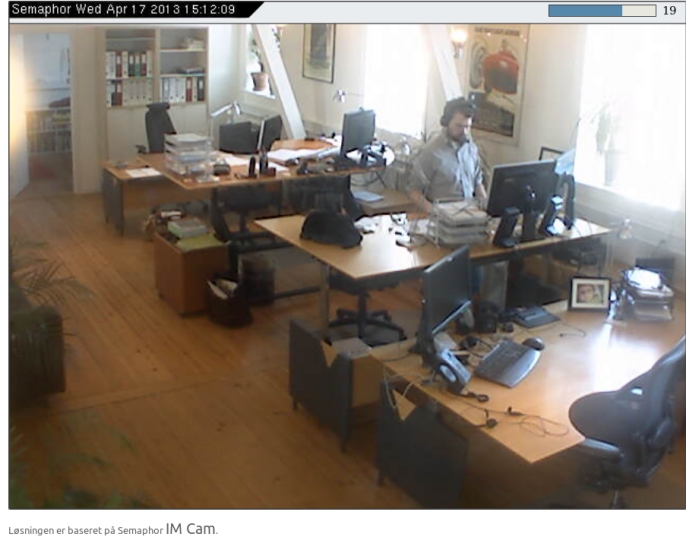 With these things in mind we went out and installed the open source IP PBX Asterisk.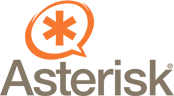 Asterisk is an open source framework for building communications applications. Asterisk turns an ordinary computer into a communications server. Asterisk powers IP PBX systems, VoIP gateways, conference servers and other custom solutions. It is used by small businesses, large businesses, call centers, carriers and government agencies, worldwide. Asterisk is free and open source.
More info about Asterisk avaliable from www.asterisk.org


Problem:
We couldn't see who were calling us, resulting in the wrong person getting distracted when answering the call
A part of our daily work is being the office of DanNotes, the Danish Notes user group
Our setup:
Open source Asterisk
IBM Sametime
Custom CRM Sytem build in Domino
A mix of softphones, IP-phones and old analog phones
Solution:
Having Asterisk calling an agent in Domino, resolving the number to the concrete name.
While the person is in queue, Asterisk will send the number and name to a servlet, sending an IM message (through IBM Lotus Sametime) to the relevant persons.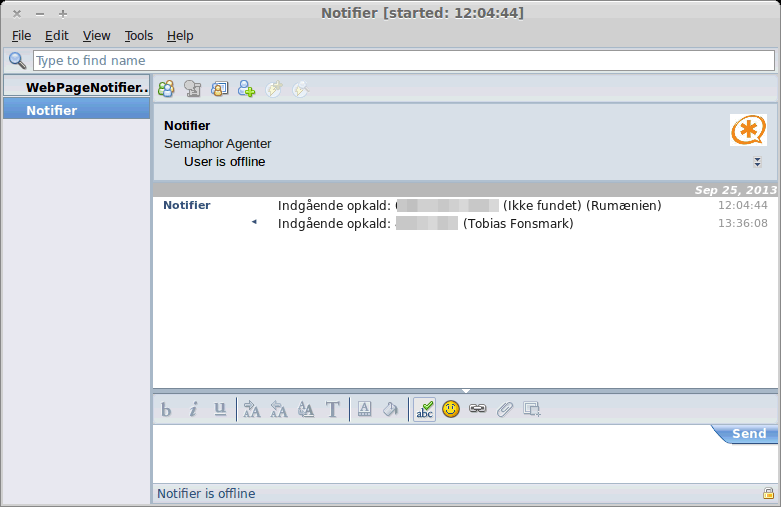 Benefits:
Can call out, and take the call practically anywhere in the world
Our bill has been cut in half compared to the old service provider
Having the ability to make conference calls, receive voicemails as attachments in our email inbox
Next step:
Log ingoing and outgoing calls in our CRM
10-12-2012